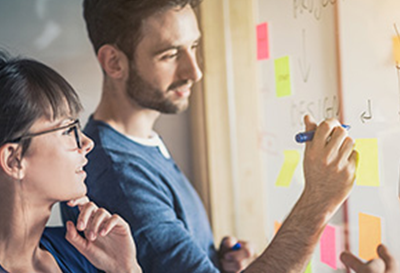 Denge POS Cash Register
Arkhe has been providing exclusive solutions for the hospitality sector for 13 years under the Denge brand; with its experienced team and application of advanced technologies! This new product offers EFT-POS, a revolutionary feature for new generation cash registers: Denge POS Cash Register.
With infrastructure, technology and 24x7 nationwide support addressing all retail sales needs, particularly for the hospitability sector...
Arkhe's feature-packed Denge POS Cash Register – see and experience the difference.
Be that one step ahead at the "table"
If just the "payable amount" shows when a customer asks for the check, then you do NOT have a Denge POS Cash Register at your business. With the Denge POS Cash Register, cross-checking the check is performed at time of payment. If the payment amount differs from the check, it can be corrected and the process finalized by creating a receipt. Staff can instead focus on their jobs and customers' satisfaction, without needlessly worrying over the end of day cash register reports as the Denge POS Cash Register provides seamless sales automation and workflow.
Speed and balance at the "cash register"
Denge Sales Management System's self-service operation is faster and more balanced with the Denge POS Cash Register. Your service levels are safeguarded through offering high-level transaction performance as required by restaurants and all other retail sale businesses... Providing self-service operational capability without compromising its advanced features, it offers a problem-free solution to compound structure businesses; from gourmet à la carte restaurants with high desk and table sales, to roadside eateries offering table or self-service.
Full 'performance by the 'door'
With its off-line check monitoring feature, which is particularly useful for restaurants offering delivery service, it simultaneously performs several crucial tasks such as accessing current account information, recording package delivery times and transferring check corrections to the online system.
Stand-alone POS system
No additional POS system is required; Denge is a complex POS system within itself, making it suitable for use in cantinas, kiosks, beachside establishments and several other mobile sales sites. It supports multiple points of sale, and an unlimited range of prices, products, discounts, campaigns and bonuses; all at a single terminal. Its user friendly interface has a redesignable display, so each business can customize it according to its own operations. Sales instantly pass to the central database, making an investment in the Denge POS Cash Register system the key to managing hundreds of revenue sources online. This the new generation EFT-POS solution offers the quickest return on investment.
No more receipts for meal vouchers
Eliminates additional workload caused by issuing obligatory receipts and VAT correction statements for meal voucher transactions, since it generates a nil value notification bill.
Invoices under control!
When your customer requests an invoice, a notification bill record is automatically generated, which carries zero financial value, yet includes all the invoice details.
Unbilled sales now in the cash register
With a Denge POS Cash Register, meal voucher and invoiced sales are recorded just the same as receipted sales. You can instantly observe how many transactions are receipted, or with meal vouchers or invoices using the "Z report" – providing full supervisory control to your business; eliminating financial operational errors in your business.
TAKE AN APPOINTMENT
Please complete and send the information.

As soon as our sales representatives will contact you