CUSTOMER OPINIONS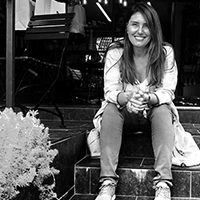 Pelin'in Ekmeği has an ever-growing core customer group for 2 years. Our sincerity and the high quality we maintain are major factors… Arkhe's difference is the service provided and the excellent quality/price ratio. The fact that they are very attentive is also important. We are constantly in touch since the system was implemented.
Pelin Uğur AKÜN
Pelin'in Ekmeği Founder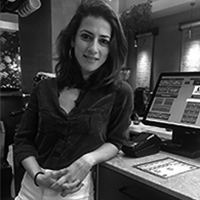 At Padoca, we strive for 'doing our job well' and we do it as a 'team'! Arkhe supported us greatly both during establishment period and later on; I have always had someone to contact. It is much easier to use compared to other systems. We made the right choice!
Burcu Sayar MERİÇ
Padoca Founder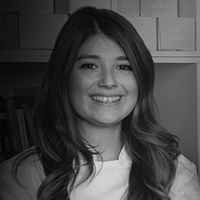 Cutie Cake Co. is a boutique enterprise with a claim, where dreams become reality through magical formulas. We move forward on a sound foundation and say "Arkhe for management" from sales to production.
Tuğana OKAN
Cutie Cake Co. Founder
What brought success to Zeplin is primarily the concept and then that we kept to our dream, details and principles…The fact that Arkhe can develop modular solutions for our varying needs provides us speed and detailed statistics.
Serhat KANKUR
Zeplin Pub & Delicatessen Founding Partner
Ömür's success is due to high quality products used by skilled artisans and the fact that we run the business personally. All troubles experienced with previous systems are now gone with Arkhe… What can a manager ask more than a solution-oriented enterprise?
Kenan SAVCI
Ömür Restaurant Manager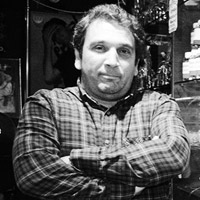 J'adore and La Fontana's secret is that we love working hard and are pleased with our business. We crossed paths with Arkhe in 2011. This system is the way to minimise leakage in hot money flow: Denge.
Vedat TUFAN
J'adore Chocolatier & La Fontana di Trevi Founding Partner
Sultanyar's secret is to have a good team, having an understanding of the business and loving the job. What sets Arkhe apart from the competition is speed and ease-of-use. Their 24/7 solution oriented approach and high regard for customer satisfaction make Arkhe leader.
İzzet SULTANYAR
Sultanyar Kebapçısı Manager
The secret behind İkbal's success is being open to innovative ideas while having a traditional approach to the current market. Arkhe is sincere… One always feels the comfort of receiving unlimited support from an attentive team. We are very happy to work with Arkhe.
Bukan ÜNAL
İkbal Lokantacılık Franchise Director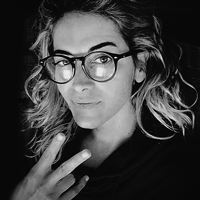 Smyrna's secret is that it is a place for regulars, sincere relationships and a cozy home atmosphere. We feel the warmth of a family with Arkhe just like our customers feel with us. We used a different system before. We succeeded with Arkhe!
Yeliz Şahin
Café Smyrna Founder
The secret behind Chef Edward's Café and Restaurant is being present at the workplace more than the employees. For us, Arkhe's most exceptional aspect is that we speak to an actual person upon calling instead of a recording.
Cavidan BOZ
Chef Edward's Café and Restaurant Founder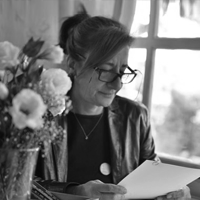 The higher the quality, the more one will be preferred. Köşe Kahve is an instance for that. We are happy to have Arkhe lead the way in our sectoral process.
Tomris MARAVENT
Köşe Kahve Founding Partner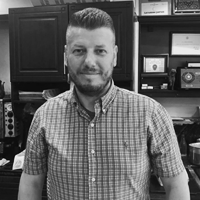 Tarihi Sarıyer Muhallebicisi is a 3rd generation family business employing skilled artisans and offering products without additives. Arkhe is local and provides a system tailored for us; we can access information at desired level of detail.
İlyas GÖÇMEN
Tarihi Sarıyer Muhallebicisi Manager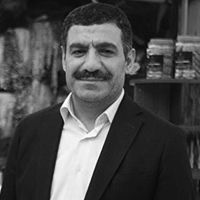 Has Kral is a great brand founded by my father which has been serving royal families. Arkhe is our most dear, oldest partner. We will be partnering with Arkhe for each new branch, even overseas.
Sabahattin KURT
Has Kral Hatay Sofrası Managing Partner
The Wrap has reached its 16th year by working in a "precise and planned" manner without compromising "quality and sincerity." Thanks to Arkhe, we have never been caught unaware; they have always been there for us.
Tolga SARAÇ
The Wrap Founder
The secret behind The Upper Crust's success is absolutely high quality pizza. We have laid our claim from the first day. Arkhe is performing well in every aspect. We enjoy receiving support 24/7.
Mert YILMAZ - Muzaffer BERBEROĞLU
The Upper Crust Founding Partners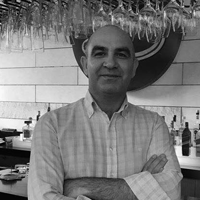 S Cafe & Brasserie is more cautious, careful and meticulous in every step since it is affiliated to Tekfen Holding. They are always there for us. We made the right choice.
Kemal AŞKIN
S Cafe & Brasserie Business Manager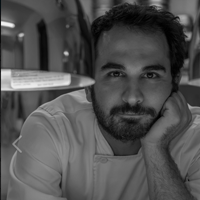 Preferring products special in every way is the main difference which sets Tazele apart from others! We run sales and all other operations flawlessly; this is one of features what makes Arkhe…
Civan ER
Tazele Founding Partners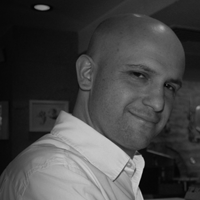 Juno achieved success through embracing the business fully and the care bestowed upon every detail. Arkhe is a crucial detail for us, our "sine qua non." We are grateful for their team for the support.
Ömer NOYAN
Juno Restaurant Founder
Changa has achieved several firsts with its bold and transparent approach. 10 years ago, we believed in Arkhe for restaurant management and have never left since.
Tarık BAYAZIT - Savaş ERTUNÇ
Changa Founding Partners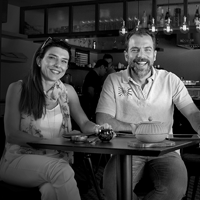 İoki is a business which offers genuine Far East cuisine through a distinct expert interpretation and incorporates care for each detail. Sales and stocking management of all İoki branches is trusted to the one and only professional hand which exhibits the same level of care.
Medine SAPMAZ - Doğan SEVİL
İoki Founding Partners
Bibuçuk is a high-quality special brand growing on the basis of its affordable cuisine and frequenters' trust. We put our trust in Arkhe for business management and we are happy with our decision from the first day.
HAKAN AKALIN
Bibuçuk Founding Partner
Parantez strives for doing its job well from menu to service and for a "bright future." Easing our life and allowing us creating "stars" with its trouble-free execution, Arkhe is our best helper.
EMRE SARPKAN
Parantez Founding Partner
Mitte Brot aims at providing added value to the city through taste, quality, respect for labor and care. Just like our dear "expert technology consultant" Arkhe which strives for "the best."
Zeynep MOROĞLU
Mitte Brot
You can send us all your information requests, demo requests, complaints and suggestions. All requests will be communicated to you as soon as possible.
ARKHE YAZILIM TECHNOLOGIES
Experienced software and support team of 20
More than 30 individual Software/Project solutions
7/24 support warranty
85% maintenance contract rate
More than 500 enterprises
Over thousands of sales terminals
Pleasing solutions and services
95% loyal customers
KNOW US CLOSELY
Arkhe Software aims at becoming the best automation solution for the hospitality sector. New Generation POS Cash Register, Sales Management, Cost Management, Central Management, Customer Monitoring, Pre-Accounting, Data Transfer, Call Management, and Courier Tracking Systems as well as, Yemek Sepeti Integration, Web Order Integration, Web Portal and Denge Reports services offer unique features compared to competition. One of Denge Fastfood, Denge Restaurant, Denge Chain, Denge Franchise, Denge Hotel or Denge Catering programs is just the right solution for your business... Please contact us for prices regarding restaurant automation systems and services.