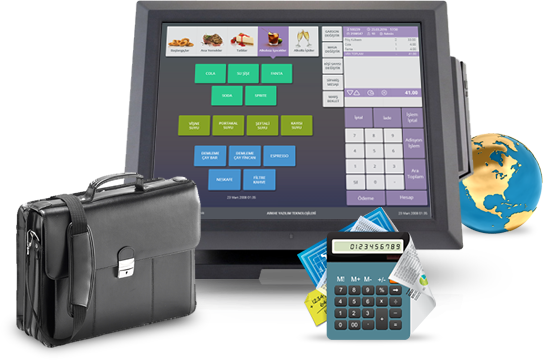 Hospitality enterprises managed from a center with multiple branch outlets are called chain enterprises. Arkhe Software Technologies offer customized exclusive solutions for chain enterprises, with several Arkhe products used in combination.
Sales Management System is essential for chain enterprises. The first rule of a chain is the ability to offer standardized sales products with standardized pricing, serving and recipes to a certain service type. Denge SMS provides a professional level of support to chain enterprise executives.
Central Control System is an indispensable solution for chain enterprises. Denge CCS can easily manage chains spread over cities, regions or an entire country as if based at a single location. It enables branch operations requiring authorization to be performed at the center, with simultaneous updating across all branches. This equates to time and cost savings, with added data security.
Cost Management System is another essential solution for chain enterprises. The logic behind establishing a chain is operating several business activities at a single location and thereby reducing costs. Operations such as procurement, reporting, and management can all be performed centrally and therefore more professionally. Denge CMS is the most important aid to centralized staff across the entire process.
Pre-Accounting System is a solution for chain branches to instantly enter daily cash transactions, current collections, supplier payments and monitor account balances.
Data Transmission System is an Arkhe solution which allows chains to transmit fiscal data collected at the center to their corporate accounting software or any other database.
Arkhe provides flawless project solutions for chain enterprises through these modules; each of which is specialized in its respected fields.