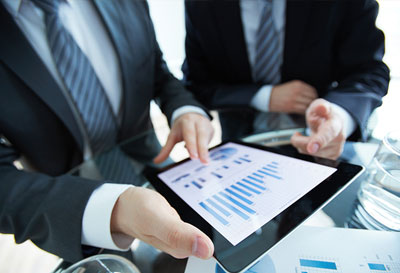 Denge Central Control System is an Arkhe solution with the advanced technological infrastructure to manage multiple enterprises from a single point. It simultaneously sends data to enterprises and retrieves sales data at the center. Data from several branches in different locations can be easily collected and analyzed at the center.
Denge Central Control System reduces management and supervision labor costs through the monitoring of all branch data from a single center, gathering operational processes together and ensuring they are easily controlled.
It creates unique advantages for chain restaurants and multi-office enterprises or where there is a separately located central office. It is a solution easily implemented by small-scale businesses, despite its advanced infrastructure.

Central Control System benefits:
It allows for centrally received comparative sales/stock/finance reports from several branches.
It offers significant investment savings through centrally implemented solutions such as stock and accounting.
Its centralized solution offers the best investment overhead, realizing opportunities provided through sector-leading infrastructure (Online Database Replication).
Denge Central Control System is the ideal solution for chain restaurants and enterprises with multiple offices or a separate centralized office.
| | | |
| --- | --- | --- |
| No | Central Control System | Information |
| 1 | CCS Basic License | Individual License |
| 2 | CCS Additional Branch License | Individual License |
Why Denge CMS?
- Change pricing for all branches at once or make it applicable to only selected points of sale, or even set regional pricing.
- Plan and implement changes for a specific time period such as New Year's Eve or certain festivals, and activate them as you wish.
- Centralized management of all operational data such as screens, users, and points of sale, as well as products and pricing.
- Offers significant investment savings through centralized solutions such as stock and accounting.
- Define users with the single touch of a button, and determine where and with which card they will work. Permit users to work only at selected branches or at any branch.
- Set individual screen designs and pricing by branch, with instant update ability.
- Instantly update branch practices such as bonuses and loyalty cards. Allow customers to spend bonuses earned at one branch at another.
- Automated central updates of branch sales data provide both statistical and granular data. Detailed reports can be generated at branches as well as centrally, allowing for branch comparisons and analysis.
- In center/branch structured businesses, branch stock data such as invoices, counts, and receipts can be transferred to the center for management and audit purposes.
- Thanks to Denge Central Control System's two-way capability, operations do not have to be defined only at the center. With its technological infrastructure, changes made at one branch can be transferred to the center or to other branches.
TAKE AN APPOINTMENT
Please complete and send the information.

As soon as our sales representatives will contact you