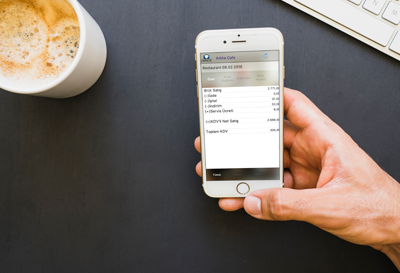 Denge Reports: making a difference in performance by providing much required information without compromising data security…
Arkhe even helps customers go genuinely "mobile"!
You have much to do outside, but stuck at your workplace? Now you can leave with Denge Mobile Reports!
Wondering how many customers are there at your business, how many tables are occupied? How they pay or check averages? What is the most favourite product of the day? How much sent back food is worth, what are the products and from which tables they are returned? With a touch of a button… On the basis of branch, date or product...
Skiing in Switzerland, lying in a hammock in the Maldives or having a meeting in Ankara... Enjoy the comfort of new generation reporting on your mobile phone.
Download Denge Mobile Report on your mobile phone; go wherever you like with your business in your pocket!
TAKE AN APPOINTMENT
Please complete and send the information.

As soon as our sales representatives will contact you