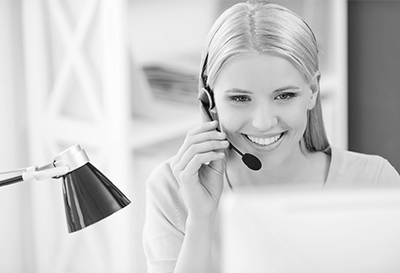 This solution from Denge
Resolves customer telephone calls by checking and displaying CallerID,
Records each incoming call in the database,
Classifies records according to type (e.g. new order, order follow-up calls, unanswered calls),
Helps analyze various parameters such as number of unanswered calls to the delivery number, how many of these were called back, how many new customers called, and how many customers made follow-up calls for their orders, etc.

With Denge SMS Call Management System, you can
Quickly analyze customer calls,
Swiftly determine faults in delivery order process,
Easily observe staff-related or structural problems
Since Call Management System may also be integrated with Denge Courier Tracking System, in case of customer order follow-up call, you can access extensive information such as how many of the customer's orders are being prepared, or on the road, and how many orders placed to date (by month, year, all time), even before answering the call.
TAKE AN APPOINTMENT
Please complete and send the information.

As soon as our sales representatives will contact you